Amstel
Click on the FaceBook icon to see the photo album from the night: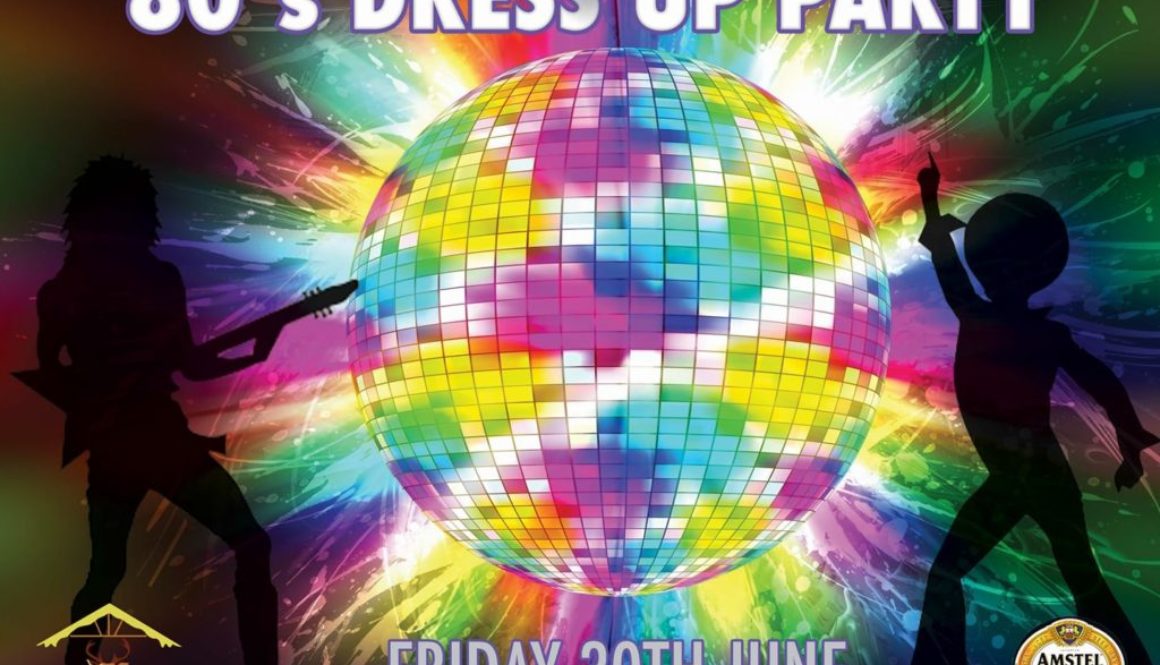 Totally Awesome 80's Party
Dress to Impress. Best Costume wins a prize.
Special Menu available in the restaurant – booking essential.
Friday Happy Hour as usual with Amstel Beer on offer at Rs50 along with the usual Happy Hour drinks.
LIVE band from 8pm – 10pm and then let rock the night from 10pm to midnight with DJ Gerald on the deck.
Restaurant Bookings LA BONNE CHUTE LTEE ( RESTAURANT) TEL: 483 6552
Menu Rs950 pp
Entree – Lobster bisque with Porto AND Crab Meat and Plam Heart with mayp
Main – Fish fillet with almond tapenade OR Guineau Fowl with Porto and prunes
Dessert – Orange plus que parfait and cream